Disclaimer
Psychedelic medicines can offer some of the most powerful and intense psychological experiences you can have. These substances are illegal in many places. Even though these substances are illegal, their use occurs frequently. We do not condone breaking of the law. It is our goal to provide accurate information about these substances. We encourage the user to make responsible decisions and to practice harm reduction.
Any information and content such as text, graphics, and images found within our website is for general educational, entertainment, and informational purposes only. Such information is not intended nor otherwise implied to be medical advice or a substitute for medical advice, diagnosis, or treatment.
Chiron Academy does not guarantee accuracy nor completeness of the information and content on it's website, and as a result such information does not encompass all conditions, disorders, health-related issues, or respective treatments. You should always consult your physician or other qualified healthcare provider to determine the appropriateness of this information for your own situation or if you have any questions regarding a medical condition, disorder, treatment plan, or other health-related issues.
Chiron Academy and its owners, contributors, and assignees expressly disclaim any and all responsibility for any liability, loss, or risk personal or otherwise, which may be or is incurred as a direct or indirect consequence of the use or application of any of the advice, comments, or information contained on Chiron Academy. In no event shall we be liable for direct, indirect, consequential, special, exemplary, or other damages related to your use of the information on our Website.
If you think that you may have a medical emergency, call your doctor or 911 immediately. No action or inaction should be taken based solely on the contents of this information. Nor should you ever delay seeking medical advice or treatment due to the information contained on Chiron Academy.
By using Chiron Academy, you confirm that you have reviewed and agree to the Terms and Conditions.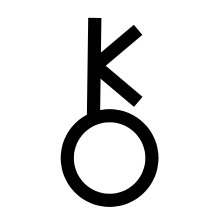 We are looking for a diverse group of wounded healers who have healed themselves or who are on a journey to heal themselves. If you are mature, have life experience, have had your own profound experiences with psychedelics, practice a healing modality, and would like to learn how to use psychedelics to help others heal, please see our workshop page. We offer level one and level two and level three workshops.
Our philosophy is geared toward harm reduction, creating a safe container for healing, somatic and emotional release and empowering healers by giving you the tools to explore this work safely with others. We teach you how to guide your client, using hands on, to work with the material brought up by psychedelics, so they are able to heal themselves. Knowing how to work with clients and their energy on psychedelics creates the conditions that reduces possible harm and safety.
Chiron's Psychedelic Integration Course is truly a journey you will never forget. Not only are the founders, Bradley and Mela, extremely gifted therapists, they are also the most dedicated, warm-hearted and generous people you could ever hope to meet. The container they created for our cohort was solid and loving, allowing each individual to do their own deep and powerful work. I went with a somewhat skeptical hat on, curious to see if their approach could really be effective for healing some longstanding childhood trauma. I am delighted to report that it does. If you've ever considered pursuing this kind of meaningful work, I can't recommend Chiron – and The Sentinel where the training took place – highly enough. A superb combination of set, setting and substance that is truly more than the sum of its parts!

AP