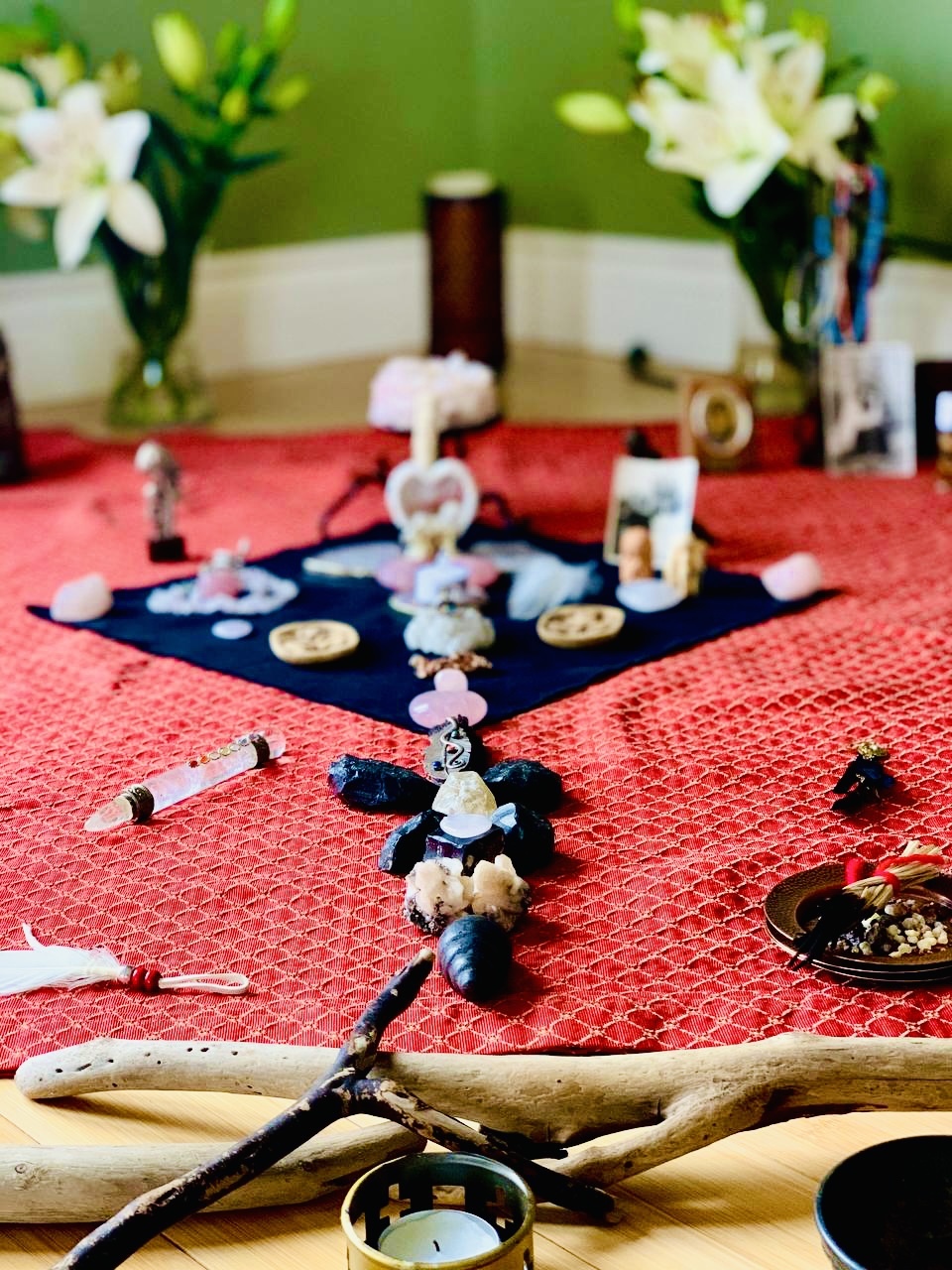 Join Chiron Learning Academy for an Accelerated Learning Workshop in Psychedelic Therapy, Preparation & Applied Integration
Awaken Your Inner Healer and Become a Well Informed,
Prepared and Unbiased Clinician & Guide
Chiron Learning Acedemy presents an 8-Day In Person Accelerated Learning Workshop augmented by an extensive web-based program, online zoom teachings with personal and professional support.
This current Accelerated Learning Workshop is built on the structure, teaching experience and insights gained from:
Our nine previous Chiron's workshops developed and facilitated by Melania and Bradley.
Mentoring our Chiron's Mental Health Professional Community.
Melania's 10 years experience in managing extreme trauma response and nervous system dysregulation, as a result of an overwhelming kundalini awakening, and learning to surrender to its intense forces.
Facilitating various spiritual medicine journeys/retreats, such as Women Empowerment, Inner Child Journey, Shadow Work & Ancestral Gifts, Meet the Sacred Within, Divine Shatki Embodiment & Expression.
Organizing sharing circles, professional meetings, support groups and sacred ceremonies within the community.
Mela and Len's healing journey and their current therapeutic and teaching practice.
Our clients, who are our best teachers.
Chiron Learning Academy uses an applied and experiential framework to ensure our trainees will gain the essential skills to build a high quality Clinical, Somatic and Spiritual Practice in the psychedelic field, thus avoiding adverse events and eliminating client harm.
You will learn how to:
Get your client's trust and build a strong therapeutic alliance in a shorter amount of time.
Work with culturally diverse populations and adapt your approach to meet specific needs.
Collect relevant information about your client and apply unbiased clinical judgement to analyze, discriminate, evaluate, interpret and make informed decisions on how to approach your clients.
---
Collaborate with other mental health professionals if a client's condition is outside of your scope of practice.
---
Prepare your clients on a mental, somatic, emotional and spiritual level within a trauma informed framework.
Empower your clients to make informed decisions and engage them in their healing journey.
Conduct a Psychosomatic & Emotional Alignment session through a hands-on approach, such as pressing meridian points, shaking, Adaptive Bodywork, breath-work, sound and energy work to connect, access, process and release stuck emotions in the body.
---
Healing doesn't have to be painful.
---
Create meaningful Sacred Ceremony for your clients by developing your own unique style when working with non-ordinary states of consciousness.
Prepare your clients to meet their wounded parts in full acceptance, compassion and love, fully surrendering to their Divine Nature.
Help your clients integrate their healing experience by using solution focused strategies to addres personal, social, cultural and environmental factors.
---
Trust, Surrender, Allow
---
Therefore, you'll have the opportunity to:
Learn how to work with your trauma, dysregulation, dissociations, increase your window of tolerance and befriend your nervous system, experience safety in your body, and process uncomfortable emotions.
Apply the knowledge learned and practice each step of our Client Protocol from both a client and therapist perspective.
Complete assignments, both individually and with your team.
Receive constructive feedback from trainers to improve your learning and performance.
Learn to create synergy in your team.
Learn to give constructive feedback to yourself and your team.
Transfer content learned in our contrived setting to real life situations, through critical thinking, reflection, reasoning and applied clinical judgement.
Work with transference, countertransference, projection for corrective experiences to take place, and improve communication and conflict resolution skills.
Learn to correlate Erik Erikson's Stages of Psychosocial Development with Chakra System within a therapeutic framework.
Integrate your experience by surrendering into the Magic of our Sacred Ceremony at the end of each and every day.
Have lots of FUN and ENJOY your Healing Process!
---
You will be immersed in your own healing experience while applying your professional expertise with minimum bias. Working in a team will give you the opportunity to apply the knowledge and skills gained to accelerate your learning.
---
The Cohort
Due to the intense pace and emotional charge of the workshop, we are limiting the cohort to nine participants forming three teams. To ensure each participant receives proper interaction and guidance, there will be one facilitator for each team at any given time.
Workshop Dates: Saturday, January 21st to Sunday, January 29th
Location: Cedar Healing Arts in Gravenhurst, Ontario
Trainers: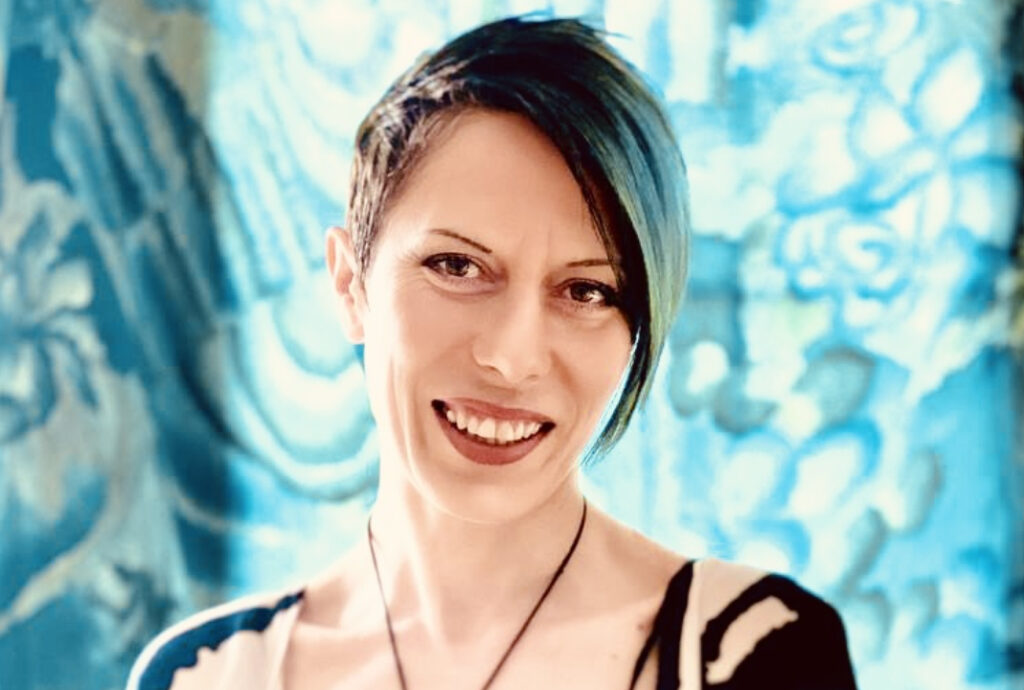 Mela is an Applied Integrative Analyst , and sees herself as a Teacher, a Visionary and a Healer. She came to Canada in 2006 as a young Professional Emigrant (Psychologist). Full of life, dreams, hopes, determination and faith, she has chosen to be at service to the ones in need.
Facilitators: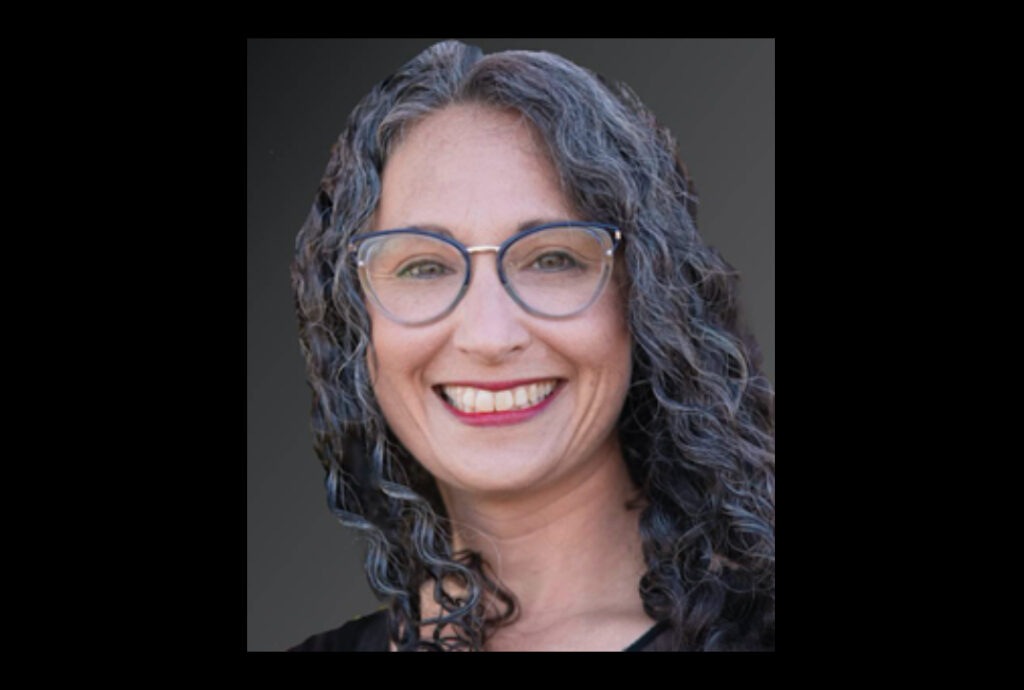 Jessica is a Registered Psychotherapist, and sees herself as a Healer, Energy Worker, and Intuitive. An Artist, weaving together the profound insights and soul-full reflections that life has to offer to humanity. Her passion is helping people to take control of their emotions once and for all to find freedom, inner peace and love.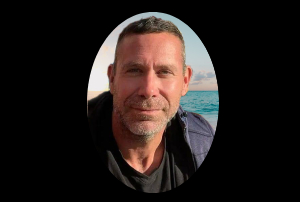 Tyler Brown – Registered Practical Nurse- is an Emergency Nurse with with over 16 years experience in the nursing field and has worked in different specialized units such as Cardiac/GI/Medicine and Emergency Response. Client safety is a foundational component of nursing education and practice. While therapists may have specific roles in integrating psychedelic therapy, Tyler will help implement standards of safety and protocol for clients.
Guests Entertainers: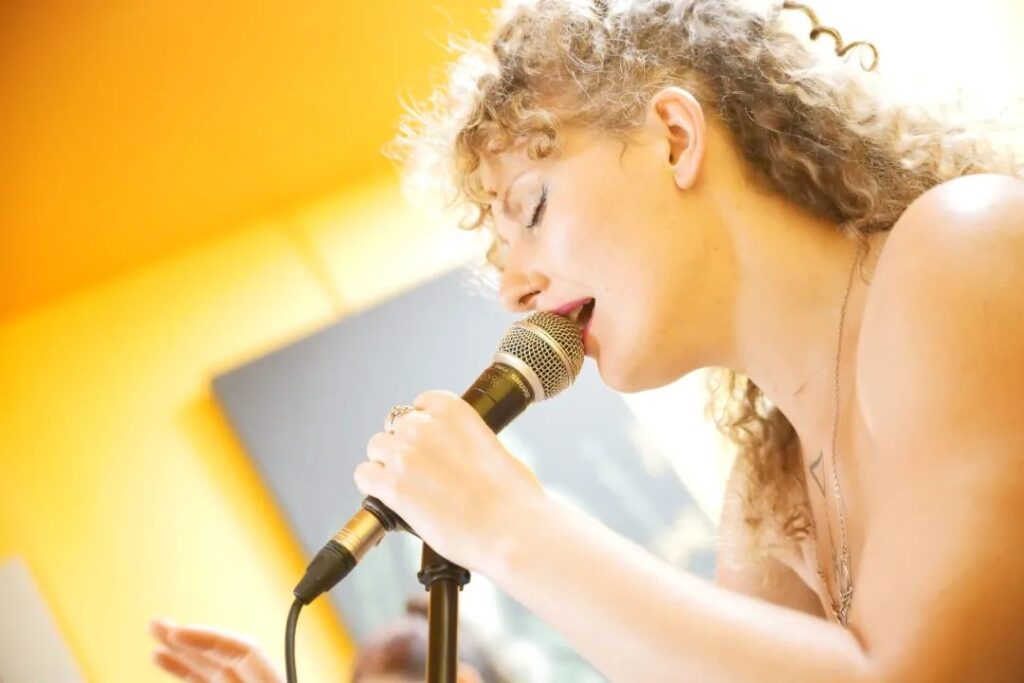 Ashley Gilmore – Singer/Songwriter/Artist. Her capacity for her whole life transmits a vibrant richness of harmony. Ashley will be sharing her shimmery presence inspiring us to wake up and love our life. Both Ashley and Nick will be performing in harmony on Chiron's Graduation Day.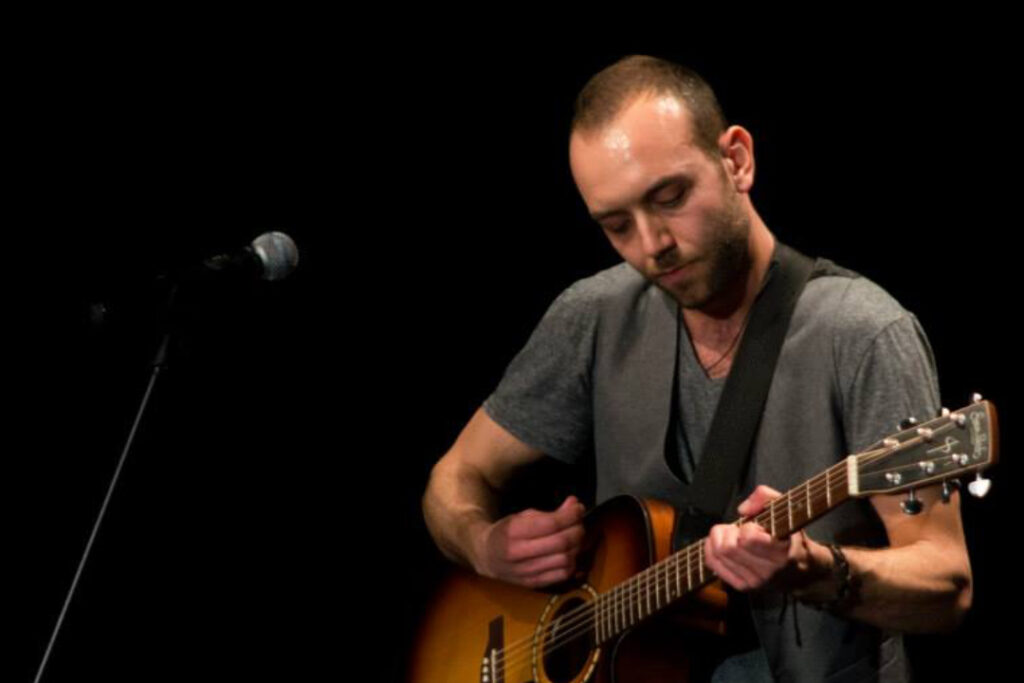 Nick Kusiba – Singer/Songwriter/Artis. Nick's music is soulful emotive, with emphasis on groove and feeling. A tribute to the concept of free will. The lyrics give praise to freedom of choice. Both Nick and Ashley will be performing in harmony on Chiron's Graduation Day..
---
Mental health is crucial to live a happy, fulfilling, balanced life, so we not only cope, but THRIVE!
---
Registration and Preparation Process:
Contact us via email to schedule consultation prior to registration
Complete the Online Chiron Academy Application
Meeting to determine readiness for In-Person Workshop
Enrol in prerequisite-Online-Course. Deposit of $700 plus HST (non-refundable)
Individual Screening & Comprehensive Assessment (cost covered by the deposit) opens December 5th – 9th (see our Calendly)
Individual Set & Setting (cost covered by the deposit), (week of Dec 12th-16th)
Enrol in Applied Learning & Experiential Workshop. The total cost $4,000 plus HST
First Deposit of $1,000 plus HST for the Workshop is due by December 21st (non-refundable)
Forming the Telegram Cohort Group
Meeting Cohort, Building Container, Group Intention Setting & Forming Teams – As a Client (Zoom) January 12th at 5 pm via Zoom
First Teaching: Screening, Assessment & Preparation (three-hour) on January 12th at 5 pm via Zoom
Last payment of $3,000 + HST due by January 13th, 2023 (payment plan available).
First Individual & Group Assignment
Complete Professional and Personal Evaluation
Chiron Learning Academy reserves the right to deny acceptance to a Chiron Experiential Workshop applicant and to withdraw a participant from the Chiron Experiential Workshop at any time if Chiron Team determines that a participant's behaviour, attitude or views could negatively impact the quality of the cohort container, or if the participant is not a good fit for the program. Chiron Learning Academy, in its sole discretion, may terminate a participant's participation at any time. If this should occur, Chiron Learning Academy will refund the tuition paid for the training.
Learn more about the course by clicking on Accounts tab.
To set up a consultation for the course, please contact us today.
---
What our clients have to say…
---
"Mela and Len hold the rarest combinations of competency, incredible empathy, and genuine care for their clients. I was never in doubt that I was in excellent hands when dealing with them through every step of the process. Their styles and skills complement each other to a level that I didn't know could exist.

Len's fitness and martial arts background, and bodywork skills bring a level of masculine security to their practice that's hard to describe,

Mela is able to complement that by holding emotional space at a high level, having fantastic listening skills, and leading with an open heart.

Enough about them as people, I was as thoroughly impressed with their services as well. Every single step of the way they held the highest standard of practice. Their preparation work was thorough, professional, and grounded. They do the correct amount of screening and get to know their clients before working with them to ensure both parties have found the right match.

They are true professionals in every sense of the phrase in regards to their work. Their understanding and experience with multiple modalities like talk therapy and bodywork allowed me to heal to a level I didn't think was possible after one session.

Every single one of the intentions I set for my healing journey was achieved – again, something I never thought was possible.

Not only have I gained a connection with wonderful healers throughout this process, but I've also gained friendships with people that are on a true and beautiful path to making this world a better place.

Couldn't recommend them and their services enough."

– P C
---
---