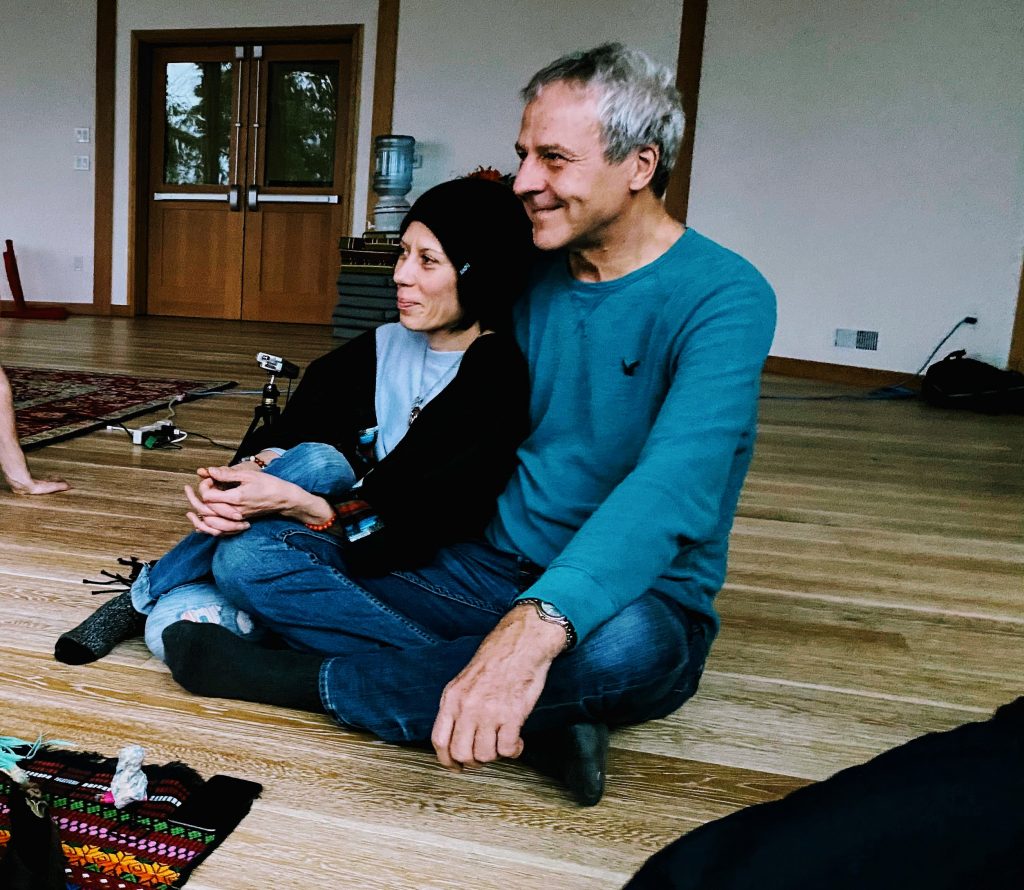 Our retreats, augmented by an extensive web-based program, led by Melania Lumezanu and Bradley Foster, are intended for participants interested in learning how to conduct successful psychedelic therapeutic treatments. In our first level retreat participants will be taken through the entire process — from consultation, intake, set and setting, treatment, to integration, and follow-up. We are looking for a diverse group of wounded healers who have had their own experiences, and feel called to work in this emerging area.
This experiential, hands-on workshop will train you in the arts of psychedelic therapy as developed by Bradley and Melania. Our protocol has been refined over several years and several hundred treatments. The program includes 90 hours of online training that deals with the nuts and bolts of running a practice, including ethics, theory, treatment modalities, trauma awareness, working with co-therapists, holding ceremonies, and integration. This extensive online work is complemented by a six-day workshop that will provide hands-on experience in sitting and being witnessed, while learning about somatic/energy work and therapeutic interventions, integration, intention setting, and treatment modalities.
The course is a prerequisite for our first level workshop and it is included in the cost of the workshop. You can also take the online course as a stand alone learning experience for $500. Learn more about the course by clicking on Courses tab. To register for the course, please contact us at admin@chironacademy.ca
Deep bows of gratitude to both of you for your generosity, open heartedness, kindness, patience, dedication, humour and the enormous amount of work you put into creating the training. It was absolutely fantastic and I know it will become even more amazing as time goes on.

LP

Registering for the first level workshop has a number of steps:
The intake process involves completing a questionnaire and an interview to collect your history
Make a deposit and you will be enrolled in the online course (please allow at least a month to complete the lessons)
When you complete the intake process we will be able to assess your readiness to take the workshop
Once you complete the online course you are ready to attend the workshop.
We will meet with you individually to discuss your own treatment in the context of the workshop
Creation of an online peer group to support participants before and after the workshop.
The workshop is experiential — you will have an opportunity to do your own work and work with others in a team and a group environment
By the end of the six-day workshop, you will know how to work with a client from initial contact to post-treatment integration and follow up. You will acquire best practices and discover what to do and avoid in your practice. You will learn how to work with substances and stack them in different ways to produce different outcomes. You will understand the importance of establishing intentions in this work. The workshop covers effective interventions, including somatic/energetic releasing, and incorporating a spiritual approach into your practice. Individual and group integration practices will be demonstrated. Each participant will be evaluated and given a certificate of completion at the closing ceremony.
Workshop Dates:
We are excited to announce our spring and summer learning experience schedule for 2021. We are offering psychedelic learning experience retreats in Ontario and BC in April, May, June and July. The price for the course and retreat at Riversong and Lotus Heart is $4,520 including HST. The cost to attend the Sentinel is $5,000 including GST. Look for more dates in the fall
We appreciate your patience while we navigate the uncertainties around COVID and all the restrictions that come with it. We will be taking precautions to prevent the spread of infection which we will update you on as the retreats approach.
For those of you who are interested in our work and teaching, we held a zoom call on Tuesday March 23. which we recorded Watch our zoom call to meet our instructors and find out more about who we are. If you would like to apply for a scholarship from the Nikean Foundation, please read and understand the terms before applying.
There are two retreats at the Lotus Heart Centre in Brighton Ontario on the following dates:
April 18 – 25 2021 for mental health care professionals – Full
Led by Mela and Bradley
April 25 – May 2 2021 – open to all
Led by Mela and Bradley
In British Columbia we will be holding 3 retreats in 2 different centres, Riversong on Vancouver Island and the Sentinel in Kaslo.

May 9 – 16, 2021 at Riversong, near Duncan BC – open to all – Cancelled
Led by Mela and Bradley
May 31 – June 7, 2021 at the Sentinel, Kaslo BC – open to all – This retreat is full. We have started a waiting list
Led by Mela and Bradley, assisted by Richard Kay, Gillian Maxwell and Liz Rezason
July 27 – August 3, 2021 at the Sentinel, Kaslo BC – open to all – This retreat is full. We started a waiting list.
Led by Mela and Bradley and Jim Kragtwyk
Stay tuned for announcements of new retreats in the summer and fall in Ontario and BC.
How to register:
Please complete the retreat questionnaire if you have not already done so.
Send a $500 deposit to admin@chironacademy.ca indicating which date you would like to take the retreat. You will be enrolled in our online course which is a prerequisite. It takes about 90 hours to complete.
We will contact you closer to the retreat date to schedule an intake.
If you plan on joining us, please install the Telegram app on your phone. As we get closer to the retreats we will create a cohort group so we can meet and communicate with each other. We will also host zoom calls to start to build the container for the retreat for each cohort.
After the retreat you will be granted admission to our alumni community which is one of the largest hubs of knowledge and experience working with psychedelic medicine. On our forums, practitioners share questions, find continuing education, peer support, mentoring, many points of view on medicine use, integration services, clinical and media articles and much more. We will host post retreat integration zoom calls in the weeks following your retreat.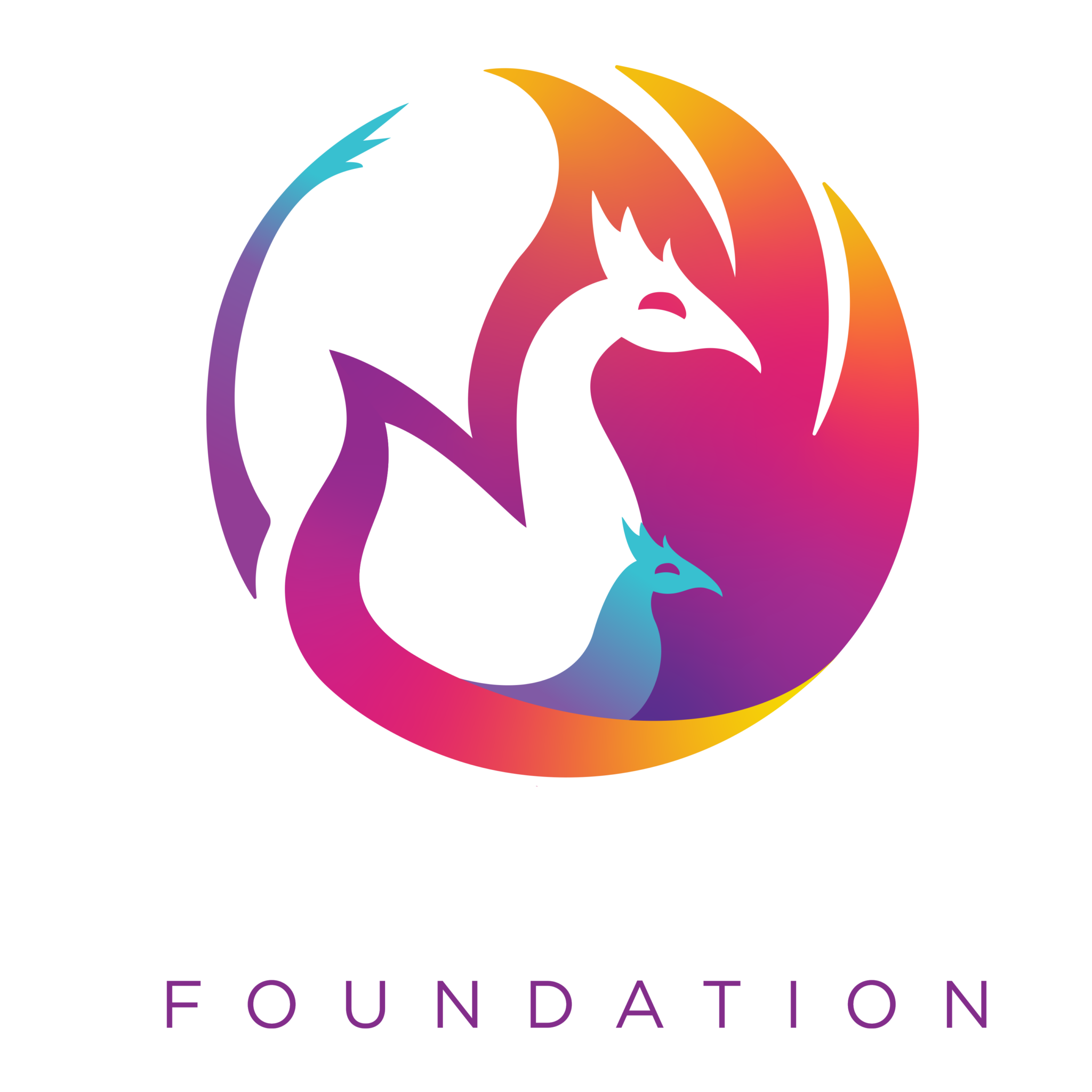 We are so grateful to have the support of the Nikean Foundation, a non-profit psychedelic foundation that supports research, studies, training, and education. Chiron is committed to diversity so all communities can heal. Nikean has committed thousands of dollars to supporting scholarships for BIPOC, aboriginal, and mental health professionals from underserved communities who take our training. Please note that Nikean is currently reviewing the scholarships they have awarded and will circle back to us in late summer once they have reviewed the program. Note that some obligations are attached to accepting a scholarship, including follow up to evaluate the impact of the scholarship.
Mela and Bradley are two of the most open-hearted, generous and wise beings that I have met. They're passionate, dedicated and have vast knowledge of plant medicines and the human psyche. It was such an honour to train with them.

LP