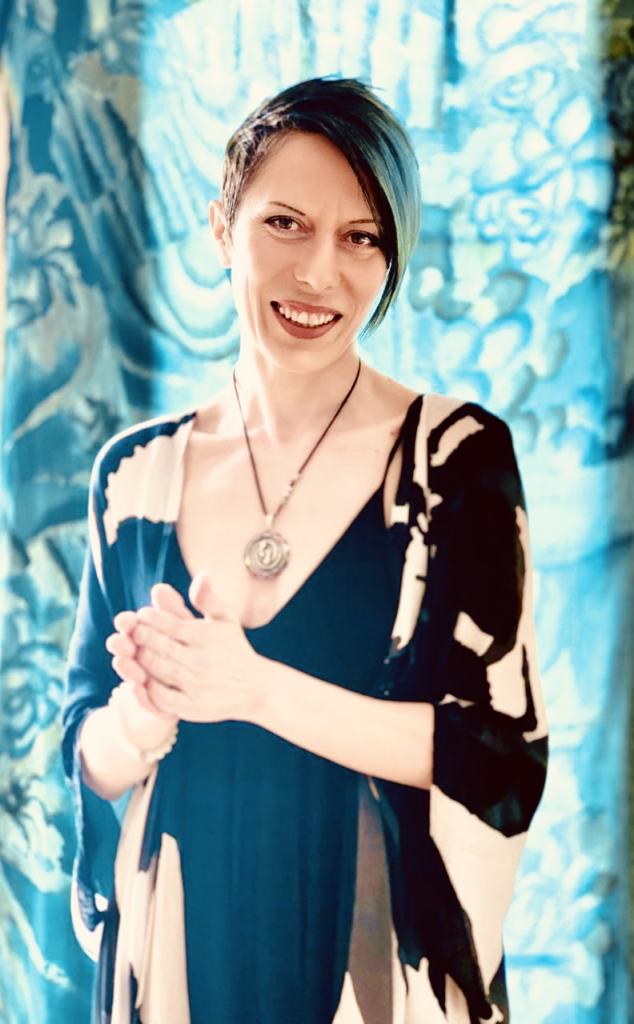 Melania is an Applied Integrative Analyst and sees herself as a Teacher, a Visionary, and a Healer. She came to Canada in 2006 as a Professional Emigrant (Psychologist). She is full of life, dreams, hopes, determination and has strong faith in the path she has chosen to follow and will always be at service to the ones in need.
Melania's work is rooted in over 12 years of academic studies, such as Clinical Psychology; Social Work; Master in Applied Disability Studies and Applied Behaviour Analysis; Religious Studies & Orthodox Theology; and Spiritual Psychotherapy as formal education.
In her 18 years of working in various therapeutic fields, she has learned that, regardless of our professional hats, we need to operate from a human perspective when interacting with our clients/audience. She believes that real work occurs when we, as mental health providers, teachers or healers are fully able to embody and model our teaching and lead by example. This is what facilitates awareness, acceptance, kindness, compassion, and love towards all our human weaknesses, regardless of where we or the clients are in our journey of healing and awakening.
Melania sees psychedelic therapy as a bridge between the science and the deeper purpose and meaning we give to our lives. Only through compassion, forgiveness, and love can we accept and integrate the darkest parts of ourselves. When we allow the energy of compassion to flow freely throughout our being, the healing process has begun.
Melania's teaching focuses on empowering people and cultivating tools to reveal their own healing gifts. She believes that everyone can access their own Inner Analyst, Teacher, and Healer, when the right interventions and support are provided.
Melania's Mental Health Working Experience:
Anxiety Disorders
PTSD
OCD
Depression
Mood Disorders as a result of a Spiritual Emergency
Borderline Personality Disorder
Obsessive-Compulsive Personality Disorder
Impulse Control Disorder
Eating Disorder – Anorexia
Neurodevelopmental Disorders, such as Autism, AD/HD, Learning Disability
Developmental Delay and Intellectual Disabilities
Melania's Trauma Working Experience:
Complex Trauma
Developmental and Relational Trauma
Physical, Verbal and Emotional Abuse
Sexual Abuse
What clients have to say…
"I met Mela a couple of years ago as a client in her private practice. When she announced that she was launching Level I Psychedelic Training, Preparation/Integration through Chiron Learning Academy, I jumped at the opportunity to learn from her. Mela is a deeply committed healer who understands trauma inside and out. Her training method is based on solid clinical knowledge and rooted in experience with a deep understanding of human behavior around non-ordinary states of consciousness. She combines deep shadow work, various healing touch modalities, and spirituality in a highly informed synthesis. If you want to take the next step in your psychedelic explorations then look no further than Chiron. I applaud her for building real, durable community in these challenging times. Let's go Chiron!"
–BF
For more information about how Melania can help you on your healing journey, book a consultation today or contact us!
---
Len Benoit, MNLP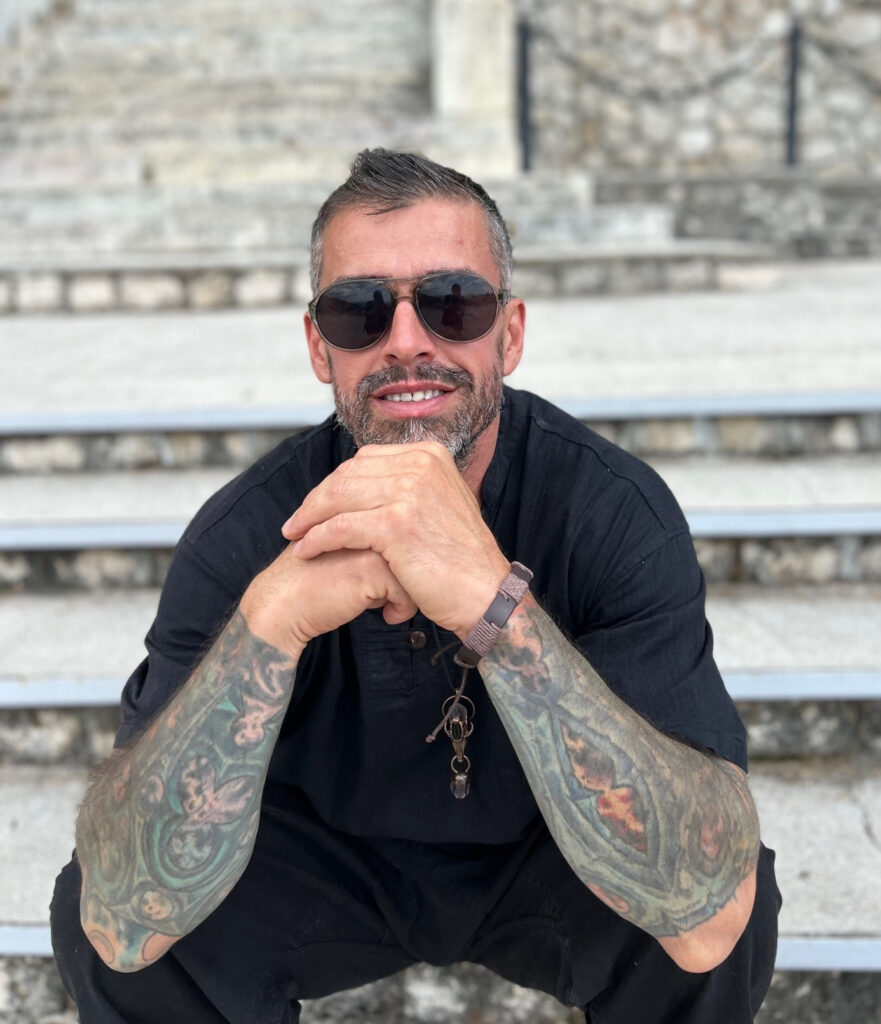 Len is an Applied Integrative Coach and sees himself as a Teacher, Healer and Community Builder. Len's vocation as a healer arose from his journey of overcoming addictions stemming from his childhood and the generational trauma of his indigenous Miq Maq heritage. Having lost his mother at a young age, and being the youngest of 19 children, he was lost for a time and became what some would call a wayward youth. Fortunately, his mother had shown him that holding together a tribe is a reflection of love and service. Her example helped him find his path to healing while living his purpose through service in his own special way as a fitness, health and wellness coach.
Beginning in the field of fitness and health in 2003 and working in fitness facilities for 9 years, Len started his own Fit 1 Bootcamp, a cross training facility in Etobicoke serving adults and adolescents since 2011. He is a Personal Trainer, CHECK Exercise Coach, Clubbell Instructor, Tacfit Instructor, Clubbell Yoga instructor and has a 1st degree black belt in GoJu Ryu Karate. He has studied Nutrition and Wellness, Precision Nutrition Coaching and Holistic Adaptive Bodywork.
Recognizing that healthy eating and resistance training is an integral part of a healthy lifestyle, Len also discovered that healing of the mind and spirit is equally important. Len subsequently studied Clinical Hypnotherapy through ARCH Canada and became a Master NLP Practitioner (Neuro Linguistic Programming) and Associate Trainer with NLP Centres Canada.
Len met Melania in September, 2021 at an event he organized called the Feast of Love. They began to share insights from their respective professional fields. Having benefitted from Len's healing and coaching methods for her own wellness, Melania offered to train and mentor Len with the teachings of Chiron Academy. This shifted his perspective in applied clinical, somatic and spiritual work.
Sharing similar values and aligning with each other's teachings, they began to collaborate and combine their skills and experience, bringing a new measure of success to their clients' wellness. They continue to evolve Chiron's healing and teaching framework and have been working together since November, 2021.
Other significant influences in Len's life include martial arts, a LARGE family, his children, and the indigenous guidance of the Miq Maq Tribe. His journey through addiction brought more learning and spiritual awakening that can not be described but only experienced. Finding his way through spiritual paths and cultures of other tribes have shown him the gifts of traditional medicine work.
Understanding the impact and importance of community, Len has made it his mission to bring people together in celebration of life and love. Below are some examples of events he has organized:
Conscious Events Organizer: Feast of Love 1 & 2 – a gathering of community to celebrate, dance, learn and connect with spirit and each other through the heart.
"Altar" Ego: A Halloween ecstatic dance party, celebrating life through our expression of our "ALTAR" EGOS.
Community Gatherings: Drum Circles, Sound Bath and Meditations, Movement, Yoga and Martial Arts, Warriors Fitness, Sacred Men Group Retreats and Fire Ceremonies.
Len brings much compassion and empathy to his profession. It is his heartfelt desire to help people create the changes that they want in their lifestyle through fitness, nutrition, coaching, ancient traditions, bodywork, behavioural analysis/modification and the wisdom of his life experience. 
His purpose in engaging with the deep healing opportunities provided by Chiron is to cultivate his clients' independence in self-healing, support their evolution as healers and empower them to become the best version of themselves!
For more information about how Len can help you on your healing journey, book a consultation today or contact us!
---